Get Bored on a Long Car Drive? Take a Look at These Survival Tips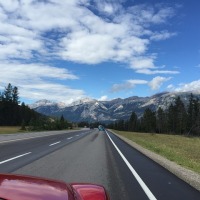 Planning for a long car rides? Indeed long drive can take you to different awesome places but the problem is that sitting in the car for 8 to 10 hours (or more) could be boring and uncomfortable. Check out these suggested ideas that get rid of you and your passenger's boredom.
Music
Listening to music brings a lot of benefits it has the ability to change people's mood and can divert a boring ambiance into happier atmosphere thus;
Bring along some CDs or music devices that contains great songs that you can sing along

Upload songs with an upbeat tune that allows you and commuters to sing along and feel awake

Be sure that you have a lot of songs recorded and that you have enough until you reach your destination
Educational Materials
Books, drawing pads, journals, educative toys and other devices is essential to bring along on a long drive, this is the best time to discover new talent, therefore;
Buy books that are valuable and interesting to read, let your family (especially kids) be entertained with drawing pads that express its creativity

provide tools such as crossword puzzles to test its ability and language while on the road

Bring map or magazine that allows you to familiarize places as by the time you arrive at your desired destination you'll be an expert on your dropping point
Devices or Gadgets
Everybody has their own cellphones and other gadgets as this is not just for communication but also can be for recreations hence;
Make it sure that your devices are fully charged and better yet bring extra charge to keep your devices going

Bring your laptop or portable DVD player don't forget to download great movies that keep you entertained

Foods

Last but not the least are foods though you will have some options for meal like to stop and eat somewhat or take a bite while on the car, in case you choose the last option try to;
Pack foods like sandwiches, sweet and salty snacks, chocolates and healthy bar snacks to chew

bring enough liquids like bottled water and juices but do not take it too much to avoid hunting for every rest stops
It could be a long trip but sooner or later you will arrive at your destination, what's important is, you'll arrive safe and sound.
For your auto parts and glass repairs and restoration, dial 718-297-9797 let our mechanics prepare your vehicle for the long and enjoyable drive you deserve.