A Little Auto Care to Get Ready for Autumn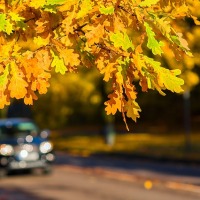 In most states of the US, the autumn season can be quite pleasant, like the leaves of the hardwood forest begin to change color and reveal a magnificent view for a short week. In the North, the warm sunny days with cool nights begin in the South, it is an end to the oppressive heat of mid-summer and the onset of more pleasant temperatures. In other words, the last days of summer fade and fall start to take the center stage. Hence, it's time to prepare your automobile for autumn which soon brings colder and more hazardous weather.
Autumn Car Care Tips
Much as you enjoy your pumpkin spice latte and some fall festive or events, taking care of your car should be one to be attended to. Here are practical tips to make sure that your ride is ready to get you through the autumn season.
Most vehicles require an oil change every 3,000-5,000 miles but if you notice that the oil is dirty then it is best recommended to change it
Usually, filters suffer from dust and wind during summer which will decrease airflow and engine performance. Autumn is the perfect time to give your car a breath of fresh air by replacing the air filter
Make sure that the battery is clean, tight and no-corrosion though a battery that having trouble starting during hot weather may definitely dead in a cold season, change it when necessary
Look for your hose and belts on a pleasant fall day. Check and make it sure that it has no cracked, brittle or showing signs of excessive wear
Crack or worn blades won't do an adequate job, make sure that your vehicles windshield wipers work or operate well. When the wiper blades or rubber is not performing well, be sure to replace them before the autumn rains arrive
Check the oil, antifreeze, belt, and hose most likely if you have noticed any engine noises as it usually indicates problems. Oil should be regularly replaced to keep an engine running at its maximum level
Changing season and temperature cause tire pressure to fluctuate, thus, tires need autumn attention. Check all the tires and see if it is properly inflated also inspect tire tread which should have at least 3/32 inches
Have your mechanic check the steering wheel, make it sure that it is aligned and that suspension system is intact and in good shape
Get your car a good wash/detail. Detailing your vehicle allows you to spot other potential problems likewise, you'll be pleased to have a long autumn drive with a clean or detail automobile
Are you ready for the autumn moon festival? You will enjoy any events if you arrived home safe and sound. Don't let your car issues bother you, take a preventive maintenance or better yet let our mechanics check your automobile as we will set it up to get ready to combat all seasons. Call us at (718) 297-9797