Warning! Wiper Motor Failure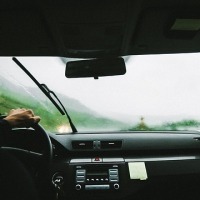 The windshield wiper is specially made to have a paramount and safe driving adventure most likely during the inclement weather. But, this is virtually impossible if your windshield wiper electrical motor failed. How do you know? The wiper motor works as essential part of the whole wiper system, this machine is the core element that provides power towards the wiper system.
Moving on, wiper motor has an electronic connection into the pivoting arm that maneuvers the motion like the up and down of the long rod. It has a worm gear that provides the power of the back and forth performance of the wiper blades. Thus, if the following symptoms shows consider it as a "warning."
Technically, wiper blades are programmed to be operated in different speed, it can adjust into fast or higher settings. But if it shows delays or slower than it should, then it manifests a problem
Wiper motor consists of electrical power to send a signal towards the wiper blades. If you switch it on and the blades won't move at all, most likely, the wiper motor is damage
The rule of thumb for wiper blades performance should be moving on back and forth in a slick or smooth manner. If you observe a humming noise and struggling motion when it is on, it points out that the electrical supply is reduced and needs attention
Slower wipers that will frequently stop in its mid-stroke is alarming, it could be the fuse box or might be the overheated motor
If you observed any of the above warning signs do not hesitate to contact a mechanic and allow them to inspect the wiper system, check the power and fuse, remove the faulty motor and replace it. The cost may depend on what type of services you will acquire but most likely motor replacement cost varies around $240 to $300 (labor and parts expenses) which sounds pricey.
Now, planning to make a visit to the salvage yard today? Good idea, it could be a great source of your windshield wiper motor material which way cheaper than the brand new one. Why not give us a call at 718-297-9797 or visit our website for a breakneck transaction.