Is Your Car Ready for a Long Trip?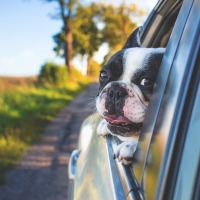 Before you wave goodbye with the summer season isn't it exciting to plan for a long road trip? Vacation is supposed to be fun and relaxing (and not to encounter a car break down a hundred miles away from home) a great time to head out on a road trip with your family. Whether you're driving a short distance or across the country, the staple key of having promising relaxation is to check if your car is ready for a long trip. Is it?
If you are uncertain to answer these questions, why not take a preventive measure before your hurl your loves ones into national highways. Read some tips to assure that your vehicle and your family are ready to explore and see the new scenic view along the road.
Vehicle check up
Routine car maintenance is part of your car care but taking your auto into a long road trip is another thing. Let your mechanic perform the basic task such as checking the liquids, the engine oil, coolant, brake fluid, windscreen wash level, clutch, and power steering fluids.
Check out the rubber
To be able to ensure a safe journey, check your tires if it has a good amount of tread left. Take a look at your cars manual or the right figures of tire pressure printed on the placard on the driver's door jam. You can use a penny by holding it upside down in the thread, you need to change your tire if the top of George Washington head is visible. You can use a thread gauge and if you have at least 1.6mm or 1/6th" your tire is safe with all-weather condition.
Give it a break
It is essential to have your service station inspect your vehicles brake pads and make sure that the fluid is full. See to it that brake disc or pads are not worn or need replacing as well as the fluids should be clear enough and not like maple syrup. In case, both conditions show opposite way then allow the expert to fix it.
Test the Lights
Lights and signal play an important role, therefore, consider checking it if it all functional. Turn on each light and ask someone if it is working, if not, check the headlights' alignment, each fuse or worn out bulbs. It would be better if you bring spares in case of emergency.
Be cool
You wouldn't want the idea of driving with complaints from your family who sits back door. If, your A/C system works but seems isn't enough better bring the car to the air-condition specialist. See to it that you have the right cool temperature before you head on.
Stay charge
Battery's will usually last four to six years or depend on the quality if you think that your car's battery almost reaches of its lifespan then consider replacing it. Also, terminals should be clean or corrosion-free and secure the leads tightly. You can read here http://junkmycarqueens.com/2017/07/15/car-battery-maintenance-advice-and-basic-tips/ for more car battery maintenance.
Do a quick run
Test and drive your car nearby and listen if you can hear noises or feel for shakes. Focus on the performance and be sharp of any grinding or hissing of the wheels. If nothing unusual signs observe, then it's perfect.
Excited to hop in? Not yet, as you need to make sure that you are not running bare or naked. Bring along with you some survival kit such as;
Cell phones, chargers, and extra battery or power bank
First aid kit that includes antihistamine tablets, alcohol-free cleansing wipes, aspirin, skin rash and antiseptic cream and a lot more
Flashlights, extra battery, spare tire (with tire gauge and jack) and fire extinguisher
Jumper cables, chain or towing ropes
Tools like screw drivers and wrenches of different sizes
Remember, a long road trip is somewhat American's apple pie and Fourth of July fireworks, hence, don't spoil your journey because your car is not ready thus, take precautionary methods before you hit the road.
NYC Auto Parts and Glass is ready to serve you if it involves of car parts, repairs, and restoration just dial 718-297-9797 and we will attend your needs.