Car Care: Tint Your Car Windows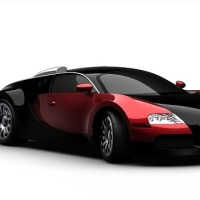 Dark tinted windows for your car? Why not? Where it seems that every vehicle today are tinted and you're not just only joining the trend but also having an awesome privacy. Moreover, tinting brought countless benefits like as follows:
For safety
Driving under the heat of the sun is quite annoying, and a tinted glass will block 99% of UV rays (which can be deadly) that allows you for a better and safe driving.
Privacy
Tinted windows not only stands as UV blocker but is also a sort of your guard that shield your valuable stuff inside (not to be visible) as well as your personal privacy.
Upholstery Safe
High-temperature from direct sunlight will definitely damage car upholstery (faded and brittle) in a few short years. Tinted windows will lessen the chance of entering harmful UV rays and will keep your interior safe
For Health's Sake
Tinted glass will help you and your passengers feel cool and comfortable, it will also protect your skin from direct sunlight that can cause irritation or cancer
If these benefits convince you as well as the others, let's move on how to choose the best window tint.
Tint Shop Hunting
There are plenty of tint shops in most areas but you should choose one that not only giving you good service but also reasonable price. Find one that has been in business for at least 5 or more years, as it shows success and stability that you can rely on.
Tint Material
Determine which tint films you wish to apply in your car window as you usually have a lot of options from Dyed, Carbon and Crystalline Film. Each material may vary with price and quality, see to it that you are choosing a high standard tint with 99% UV ray blocker.  
Wait! There's more
Be aware of what tint shades is allowed in your state, some areas have specific regulations for tinted windows

Take time to visit a few shops and see how they manage to serve their clients

Talk about the warranty, one benefit that you should claim as a consumer
Some people may prefer DYI (do it yourself) tinting process but it could be better if you entrust your glass or windows to the specialist that can give you more car care tips and suggestions. Call us (718) 297- 9797 and we'll give the best advice and service for you.