Windshield Cracks and Damages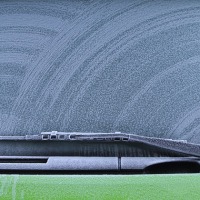 Windshield can give you its purpose; to protect you while you are inside your car; when it is in best condition. But what if sudden debris or something hard hit it and cause damage? The initial thing to you will think is to replace it.  But just like other parts, you don't need to replace it every time. Some of these issues can still be fixed. The question is, "When to fix and when to replace?"
Below are criteria to consider when repair is still advisable to your damage windshield.
Bull's eye or half-moon cause by a circular object that is no bigger than 1 inch in diameter.

Star break, from the name itself, has short radial cracks coming from the center of impact, that no bigger than 1.5 inches in diameter.

Chips and breaks combo given that it is not bigger than 1.5 inches in diameter.

Surface pits or small piece of glass missing with a diameter of less than 0.13 inches.
Of course, the above criteria can also lead to replacement if not properly repair. If you are not confident enough, auto repair shop is the best doctor to treat your car right.
On the side note, the following types of crack cannot be repaired and replacing your car windshield is your best choice.
Edge crack which is the popular type of crack and the reason why 60 to 80 percent of windshield needs to be replaced. If this is what happened to your windshield, there is no doubt, you better go to a glass shop and have it replaced. Edge crack is usually a long line from the edge of your windshield.

Chip which is caused by a rock wherein a small piece of your windshield glass has been removed or chipped.  
If unsure of the type of cracks and the size, seek professional advice. Nothing beats the safety and hassle and worry-free ride instead of spending because you need to bring your windshield back to normal condition. After all, what matters most is your life.
By the way, we at New York City Auto Salvage and Glass are very much willing to help you with any of your windshield problems. Cracked windshield? Give us a call right now at 718-297-9797.