How to Find a Reputable Company that Buys Salvage Vehicles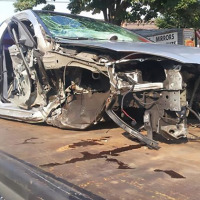 An old vehicle that no longer works makes more financial sense if you will just sell it. Keeping it on your garage will not be beneficial to you. So contacting a reputable company that buys junk or salvage vehicles is what you must do.
You must carefully research in order for you to find the right company you will transact with. Here are some efficient tips on how to do it:
Check out the internet. Luckily, search engines can help you find whatever you are looking for. You will be provided with several companies so you must have to assess which one will provide you the best deal.
Check out review sites. Once you have a short list of probable companies, you can visit some review sites and see what their potential clients have to say about their transaction. Watch out for negative reviews and assess whether these are bothering enough. You have to make sure that you will only transact with a company that values clients a lot and this will be visible by reading both their positive and negative reviews.
Ask friends and relatives. Most probable, the people close to you must have sold their junk vehicles in the past. Ask them which company did they transact with and see if it can also provide you with the price you are aiming for.
Check out New York City Auto Salvage & Glass. We are located in 148-36, Liberty Ave, Jamaica, New York. For any questions or clarifications, please call us at 718-297-9797.